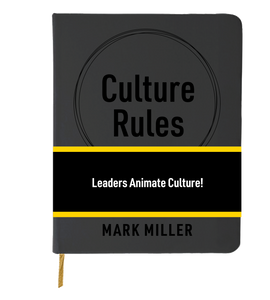 It's time to put the three Culture Rules into practice so you can create a thriving, life-giving culture!
These rules and their accompanying best practices enable leaders to:

Clarify and communicate the organization's cultural aspirations.

Reinforce the aspiration through their daily activities.

Maintain relevance and vitality by constantly enhancing their culture.
However, the Rules don't work unless you do.  That's where this journal resource comes in, allowing you to work through the Rules and best practices to put theory into action.
COMING SOON