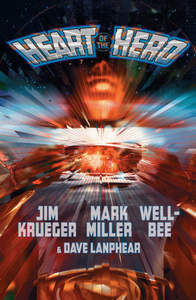 Do you have the heart to be a hero?
Clay Swanson didn't think he did until an emergency transplant from Doc Mythic saved his life. Now surrounded by super-heroes he only dreamed of meeting, Clay is forced to deal with the new heart that beats in his chest. A heart that wants to save and transform the world. But what can Clay do? He doesn't have powers. And what's going to happen when the villain who ended the life of Doc Mythic learns that Mythic's heart still lives on in Clay?
Inspired by the book The Heart of Leadership by Mark Miller, this is a story unlike any other. Yes, it's about heroes. But it's also about how each of us can become one... If we have the heart for it.